www.LivinDoll.org.uk
Joy's Beauty Tips

8 :

Eyes and Eyesight
Coloured or Clear Contact Lenses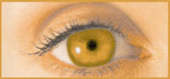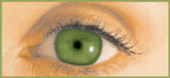 Most people need some sight correction. Try soft contact lenses instead of glasses. This will again improve your feminine image without taking anything away from your butch one! Coloured or tinted lenses are fun I find, and give still more beauty alternatives. Choose from clear Daily Disposables, Enhancers or Opaque. The last are more expensive, but last longer, and allow a more radical change. Be sure to follow the care instructions to avoid sore eyes.
I get them for up to 70% off without prescription.
You can too!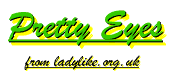 Click pix to see how.
*** I cannot stress enough how sexy you can be with Pretty Eyes. ***
If you do wear strong glasses, use matt shadow to avoid a "two bottle ends" look. Choose small frames with arms that allow both your eyebrows and lashes to be admired, whilst still having enough area to see through properly. Metal frames are good because they can be thinner, and go with a wider range of clothes. Don't be afraid to choose from ladies' ranges if buying as a male, as many styles are unisex these days. Use concealer and blot with powder on the bridge of the nose to disguise red marks left by previously-worn specs.