www.LivinDoll.org.uk
Joy's Introduction

1 :

Who am I and so what?
Blue for a Girl

Hi, I'm Joy and I love being a girl. [Especially when I am being pampered in the hairdressers or having a massage]. I am transgendered, adore women and try very hard to be just like them. Blue is my favourite colour (but yes, I like wearing pink very much too)! I am an intelligent non-smoker who enjoys working on my websites on the rare occasions I now get time, Livindoll and Ladylikeshop amongst them. I also like reading, walking, current affairs, bowling, cartography, good food and wine, cinema, theatre (especially musicals) and (of course) clothes, shopping and makeup.
Out and About
I very much like to visit my girlfriends (preferably RG but also TG) as often as I can, and to go out with them in public. Unfortunately none are local, as there are no decent venues near me, so all the travelling can be hard. I have made many other friends with whom I love to gossip as only us girlies can, too many to name here. I would never have met them but for the internet and my wonderful "alternate life".
Many semi-local girls go to:
TransLiving run by Stacy Novak and Shane Marcus (The Old Brentwoods Club, Ashwells Road, Brentwood, Essex CM15 9SE. This is a particularly wonderful safe, friendly and fun girly dressing and dancing opportunity, very welcoming for new girls;
South Coast Crossdressing run by the immensely helpful Barbie and Nikki (Folkestone, Kent);
I have been to Roses' Harmony Weekend at Scarborough eight times (though not for ten years now), and I was at Southern Girls' Bournemouth weekend in December 2002. I went for a lovely weekend en femme to Amsterdam in 2004 with two other girls, then to Prague in the Czech Republic with Joanna, Carol, Diana, and Vicki in 2005; Paris in 2006 and Sitges in Spain both in 2007 and 2012 - where I got some lovely photos on the beach although I was unwell the first time. Who knows where in future, but so long as it's fun and the company is good!
What we really like to do the most is to go to ordinary shops, restaurants, theatres and cinemas in female mode, in fact to do all that any ordinary woman does as far as we can, living as full time or part-time females rather than (shudder) some of the less desirable transvestites, trying not to draw any attention to ourselves. Here is some practical help, for those who still are fearful either of coming out and innocently expressing who they really are.
Redheads Unite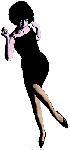 I was a redhead for years as you can see from these old pictures, so already part of an oppressed minority! I'm reddy-brown, with blonde highlights now, which mixture is actually almost my natural colour, but slightly enhanced. It's fluffier now than as shown, and I am still growing it. I have always felt like a woman inside, so whenever I can I try to look like a woman of about 45 on the outside (which is not bad going when I'm actually nearer 56 - must get a facelift)! Whilst I don't mind looking reasonably sexy for a night out, I'd much rather blend in to a crowd most of the time - I'm not into looking like an over-the-top queen. I wear a size 16 top and a 12 skirt, and my bust size is 38C (if you include both my real B-cup breasts and my silicone "Breast Friends" enhancers, which do make me feel so very feminine). When I dress well, I do look younger, or so people tell me. I will have to make the most of it while I still just about can! And for any men interested, no, I do not want to go out with you thank you! I love 50s/60s/70s/80s music, especially the many early 60's bands produced by the legendary
Joe Meek.
Why "LivinDoll"?

Several friends are transgendered people, in various degrees. So many of the others are still "in the closet", and sometimes it can be very hard for them to realise they can be accepted in polite company. It isn't easy being a woman (especially when you aren't all woman), so Joy's purpose here is to help closet transgendered people come out and enjoy themselves, including by giving beauty and style advice at LivinDoll. Some will find the beauty advice too basic, others too complex, but most people think it's really helpful (thanks)! This is a free community service. There are also many lovely girly photos, stories, videos and very helpful links.
Joy also has an online shop. Amongst other things, she is the sole agent in the UK for "Diva" special secret feminine cleavage enhancement garments at her Ladylikeshop. It is not vital to register as a member, which is free but it will facilitate future purchases and enable you to get future discounts. Joy also features a very wide range of products from her partnership with eBay and may occasionally provide trans beauty consultancy services working with other RG friends, selling some products, and giving style coaching.
Meanwhile Chloe also provides some real reassurance for women at her own Ladylike website, which I maintain for her. We know many wives and girlfriends have problems with relating to their partner's feminine side or how they look. She is a trained counsellor, and although she doesn't get time to participate herself in it any more, she used to run a support group called "Ladylike Voices", with about 80 women who could get help about the issues arising from having crossdressing partners.
So why call this website "LivinDoll?" Not because of the Cliff Richard record (though it is a classic from 1959/1960 which is in a favourite musical period of ours); but because in 1956, Procter & Gamble made a classic advert for "new, gentle Joy" (washing-up liquid). For 50 cents you could send away for a "Walking Joy Doll". Well to cut a long story short, one day she came to life, grew up, got a PC, wanted to help other Livin' Dolls discover the "Joy of Femininity" and wrote all this. So there.
What do we want from you?
Not a lot really, just enjoy the site. This all has to be done in my spare time, so please don't expect miracles. However, if you can do something to help, serious offers are much appreciated. No marketing spam though thenk you.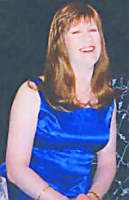 Sending Joy (Fe-) Mail
There may be several days wait before I am able to reply, due to pressure of work.
I don't do a dating service, sorry! and I regret we don't need you for fashion modelling or escort work.
If you would like to drop me a line then do write via my guestbook. If it's sensible and you tell me enough about you, I may send a more specific and relevant personal e-mail on any beauty, clothes or site administration issues, whether you are a woman, or only love to dress as one.

Email Joy (No porn, spam or general adverts thanks)
Unfortunately due to ever increasing commitments, I apologise that I no longer have time to give more than very limited personal help to closet trannies. I also can't help, if you tell me nothing about you, or expect me to guess 99% of what you need help with!
UK HelpLine for distressed crossdressers and their partners:
Stacy Novak 01268 583761, 9am to 8pm
Previous: Realism and Style Contents Next: Be A Stylish Stunna
Awarded the CDA Award for

Transgendered Community Excellence!